As the web continues to become more and more accessible for the masses, it's only natural that online commerce – or ecommerce – would continue to rise as well.
Fortunately for WordPress users and developers, there's a fantastic ecommerce solution: WooCommerce.
WooCommerce is one of the leading online commerce platforms for reasons we might dive into some other time, but if you're here, you probably already know a little bit about WooCommerce.
Here are a few of our favorite free WooCommerce plugins for 2019:
WooCommerce Blocks
With the addition of Gutenberg in WordPress core, you're going to need a way to easily display your WooCommerce products. Automattic – the creators of WordPress AND WooCommerce have you covered!
The WooCommerce Blocks plugin allows you to quickly and easily add product blocks to your page with great flexibility.
Grid/List Toggle
The Grid/List Toggle plugin does exactly what you would expect it to do: it allows you (and your customers) to toggle between seeing your products as a grid or as a list. It's super simple to install and just works right out of the box.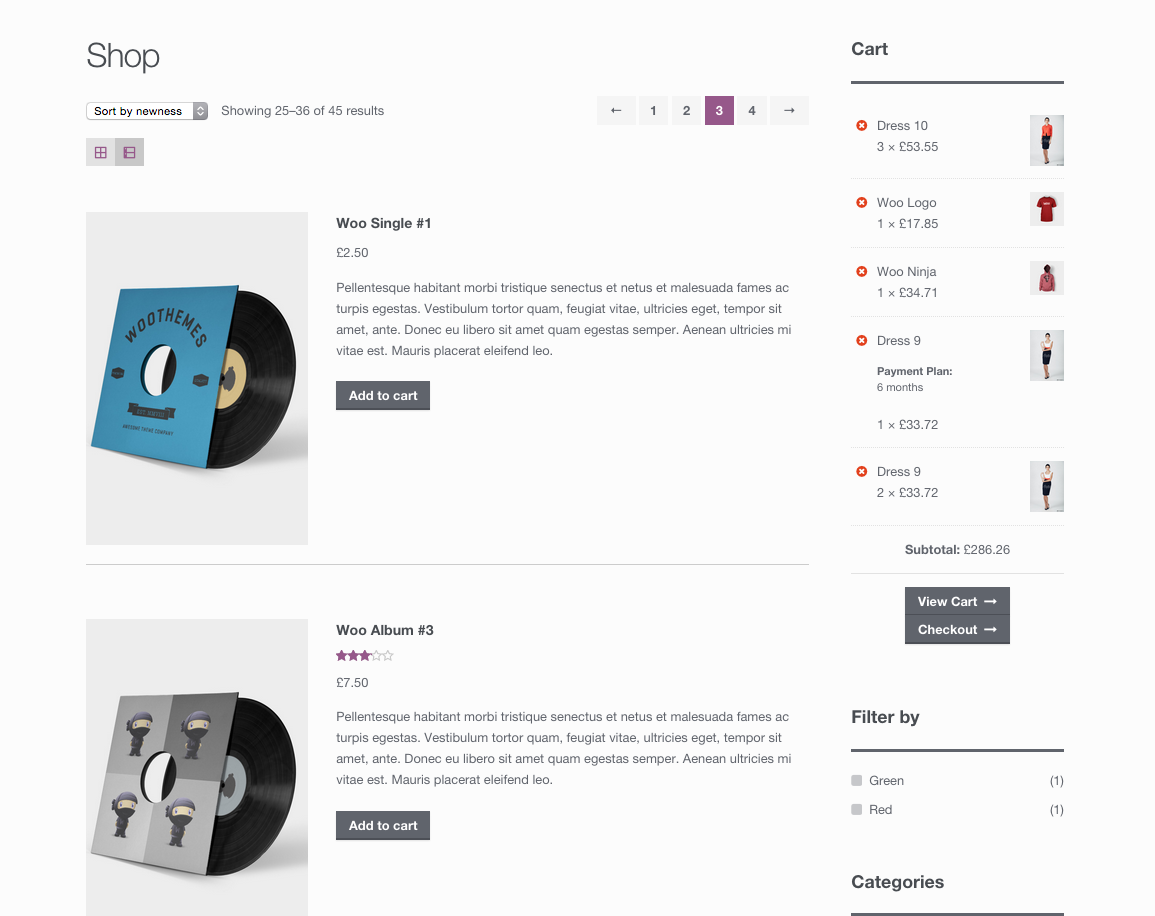 Product Details Customiser
The Product Details Customiser plugin allows you to transform the way your product pages look. Simply toggle on/off the checkboxes to show and hide your product content.

Product Archive Customizer
The Product Archive Customizer plugin – like the details one above – provides the flexibility to customize the way your product archive pages look.
Kadence WooCommerce Email Designer
The Kadence WooCommerce Email Designer plugin allows for an extreme amount of customization for your WooCommerce emails.
It uses the WordPress built-in customizer panel to allow you to upload a logo for your email, change colors and padding throughout, and even has a few pre-built templates to get you started on your way to emails that look better than the generic WooCommerce emails!
Custom Product Tabs for WooCommerce
The Custom Product Tabs for WooCommerce plugin provides the ability to remove/edit default WooCommerce product tabs or create your own. Sometimes, the default options just aren't good enough.