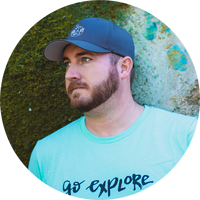 As the Founder of FlipQuiz and Senior Web Designer/Developer for Thrive Creative Labs, I spend the majority of my week's time finding creative solutions that enhance – or establish – our clients' brands. I am a WordPress developer and am intrigued by the rapid evolution of the web and find pleasure in creating the best possible products for our clients.
When work is over and it's time to play, I enjoy indulging in time with my beautiful wife and daughters. (We love theme parks.)
Sometimes, I also play around creating silly fonts using my iPad.